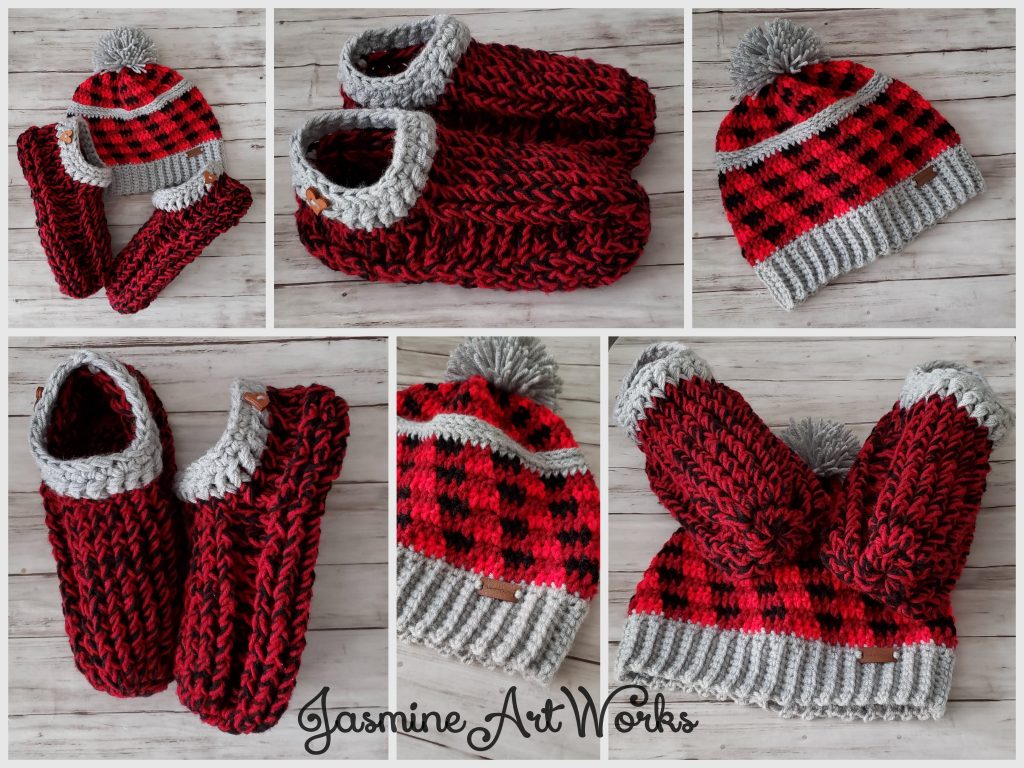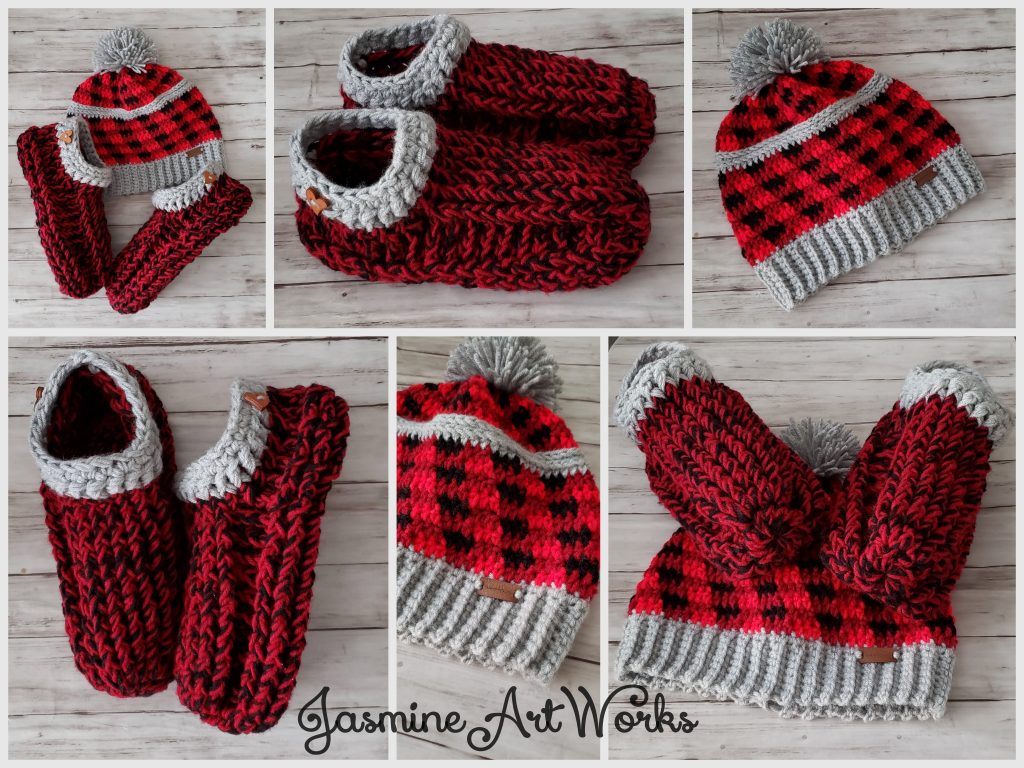 I took a few days off after Christmas to enjoy the season but my hooks were calling… especially because I got some new tools for more makes! I made a ton of slippers as gifts for family and friends as gifts and I decided i wanted to tweak the pattern a tad. And then I wanted to try my own version of a gingham hat to match.

I used Gray, Dark Red and and a bright red and black in size 4 worsted weight Yarn. With the hat I used  a 5.0 mm hook, and the the slippers I used a 8.0mm hook.
,

For the slippers I used this great tutorial from Stephanie Zed on You Tube. Link HERE I made a few tweaks. I used 2 strands of Yarn and a larger hook, but followed the tutorial to make them slightly larger. After finishing the bottom and attaching the yarn over again I only did one row of the red/black combination and one row of a double strand of grey. Then I finished off with a simple single crochet around the top and a button embellishment on the sides.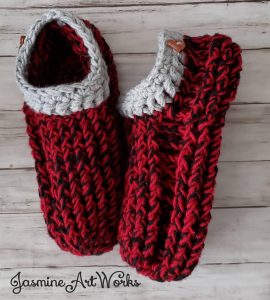 These make for perfect match for the hat I had been dying to try.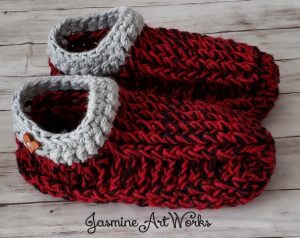 For the Hat I did a simple single crochet back loop only 72 rows. Attach with a slip stitch and a single crochet around the first row. I took red and burgandy and alternated colors every 3 hdc stitches. This video from Whistle and Ivy does a great job showing how to make the gingham pattern. I used half double stitches and changed my colors in every row. At row 10 I did just gray and then in row 11 I did just gray in the 3rd loop of the half double crochet of the row before. Row 12 I continued the gingham stitch in the 3rd loop. Rows 14-16 I continued the gingham pattern and then 17 and 18 I decreased every other stitch.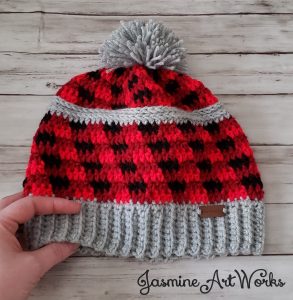 With a needle I gathered the remaining stitches on row 18 and cinched tight. Topped with a pom made from an exra large pom maker. And used my JasmineArtWork tag for embellishment. I love love love how these turned out! My husband tried on the hat as soon as I got it done and said "I want one!" I'm thinking of all the fun color combinations possible. Comment and post how yours turn out!