This adorable garland makes up super easy. I love simple decor items that give a room some festive color.
Here's how to make it. Starting with a 4mm hook and some orange worsted weight yarn:
1. Sc 6 in mc
2. 2sc in each (12)
3. *Sc, 2sc* repeat (18)
4-5. Sc around (18)
6. *sc, sc, sc, sc, dec* repeat (15)
7-8. Sc around (15)
9. *sc, sc, sc, dec* repeat (12)
10-11. Sc around (12) lightly stuff with fiber fill
12. *sc, sc, dec* repeat (9)
13-14. Sc around (9)
15. *sc, dec* repeat (6)
16-17. Sc around (6) tie off. weave in ends.
For the green topper, slide your hook under the magic circle you made to start, put some bright green worsted weight yarn on your hook and slip st. Chain 10 and sl stitch back under the mc, repeat 2 more times making 3 cute loops on top. Tie off and weave in ends.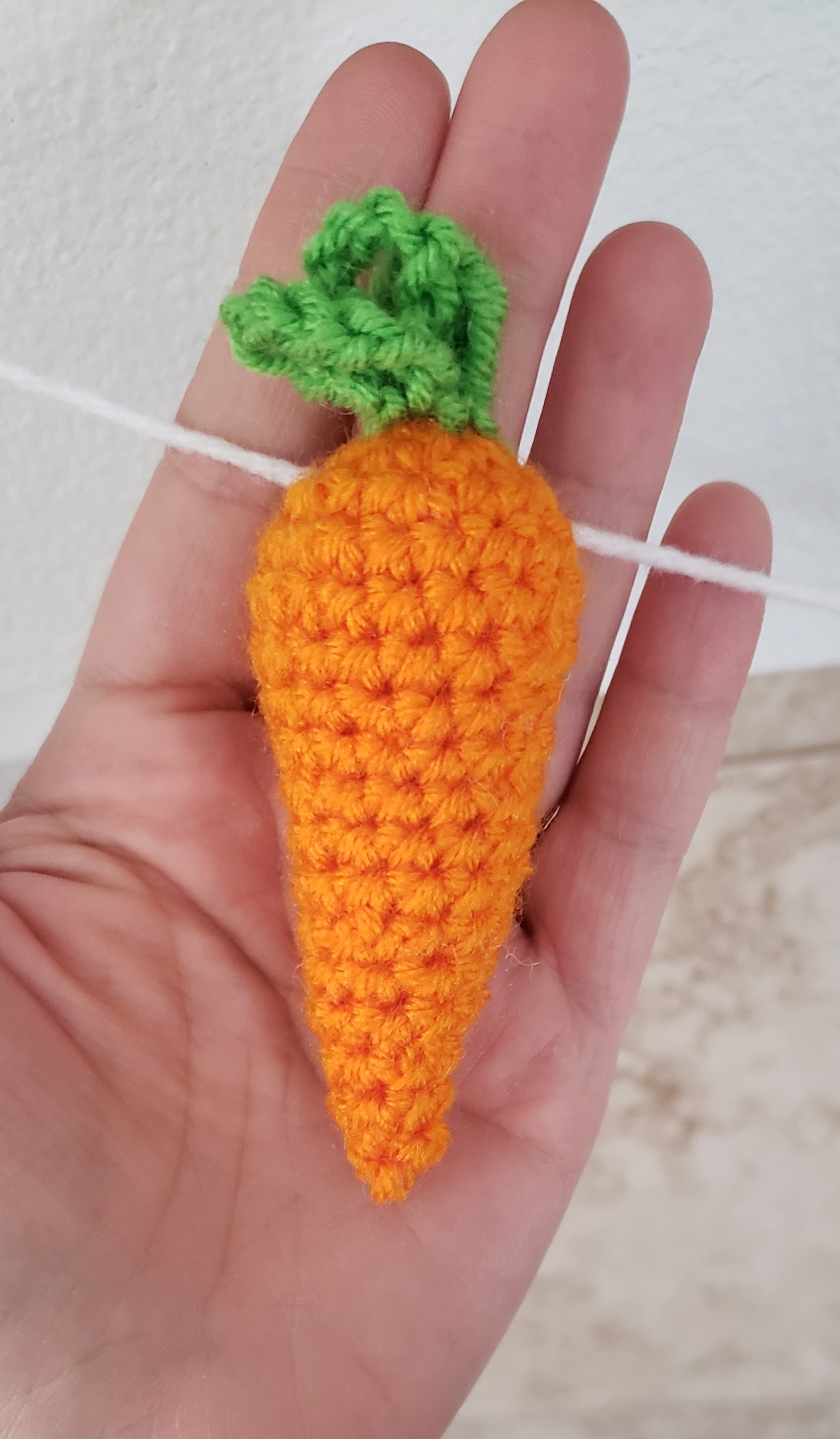 I made 7 Carrots. With some white yarn and a needle, thread the yarn through 2 stitches on the second round of each carrot. I made the white yarn long enough to stretch the length of my fireplace with slUp knots on either end for hanging.
Take a look at some other fun spring projects like this happy wreath!